10 Highly-Rated Gifts to Laugh, Come Together, and Connect More
Family-oriented presents provide a great excuse for loved ones to bond together. If you need gift ideas for your folks this year, take a look at these thoughtful picks that everyone can enjoy. This is a non-sponsored gift guide. 
This trivia party game features hundreds of questions centered around your personal life, which offer limitless conversation starters for social gatherings. A family-friendly game for teens and adults, it creates space for lighthearted dialogue to get to know more about your people.
Customer review: "I brought this game on a trip with people I've known for years (one my whole life) and we all had a blast! We learned so much about each other that we never would have otherwise. Even the couple in the group was surprised by some of their spouse's responses. Highly recommend."
Currently $24 on Amazon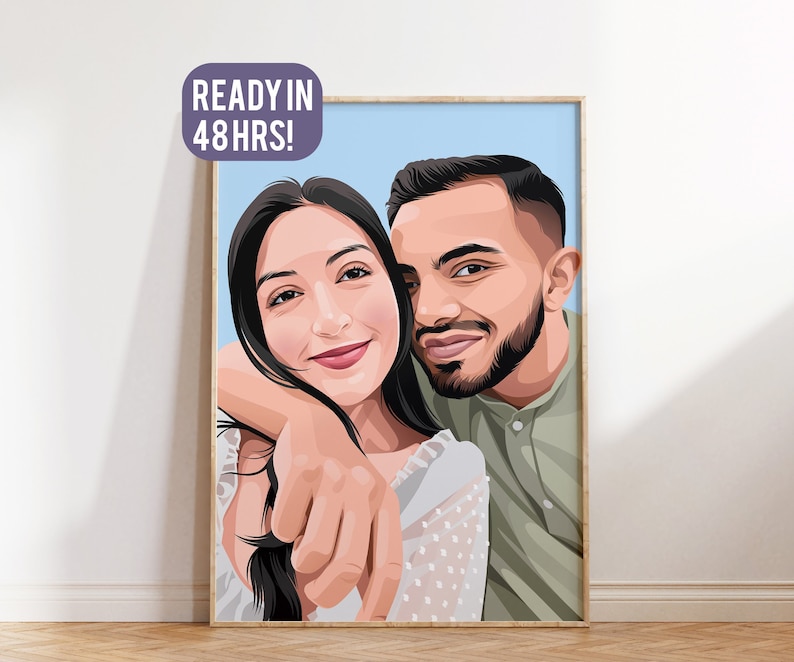 In Sardinia, Italy, famiglia is everything. Family photos around the home serve as a great reminder of the memories you all share, which can give you all the feels when you're in a nostalgic mood. That's why these digital custom-illustrated portraits would make for a perfect addition to your family home. These are perfect for last-minute gifts as well!
Customer review: "I am very pleased! My son and his wife just loved it. They just lost their cat, so this was a perfect gift! Great product!"
Starts at $24 on Etsy 
https://cdn.shopify.com/s/files/1/0032/2162/products/Portraithardcoverbook8x10onthewoodenstoolbesidethevase_BZA_CVR_v1copy_590x.jpg?v=1661885885
This one's for the "family cook" or household chef. Written by best-selling author and Blue Zones founder Dan Buettner, The Blue Zones American Kitchen takes you on a culinary adventure in your home kitchen. The cookbook features American-inspired, plant-based recipes from over 50 respected U.S. chefs and food experts.
Currently $31 on Amazon
Belt your favorite tunes and have an all-out family concert with this Bluetooth-enabled karaoke system. According to research, singing has several potential health benefits that include stress reduction and mood improvement. This singing machine allows you to stream music from compatible Bluetooth-enabled devices. It also has top-tier sound and disco lighting effects. 
Customer review: "Our family loves karaoke. This is perfect for family karaoke evenings. It is high quality, has good sound, and is overall a well-made product."
Currently $74.99 on Amazon
This hilarious social card game is perfect for Fredagsmys-style taco and game nights. It's family-friendly and designed for all ages to enjoy.
Currently $9.84 on Amazon
It's no secret that communication is the key to healthy and fulfilling relationships—whether familial or romantic. With these ice-breaking conversation cards, you'll give the adults in your family much more to talk about than surface-level topics. With meaningful dialogue starters meant to break down any communication barriers, this powerful conversation tool can ultimately help deepen family connections.
Customer review: "I used this on two separate occasions with two different groups and both loved it. The questions/topics are thought-provoking and engaging. The box itself is small and tiny so easy to transport without taking much room in your purse. Just a great add-on to your current adult game collection."
Currently $24.99 on Amazon
The Petcube is the first pet camera of its kind: one with Alexa voice control and a live "vet chat" feature. It doubles as a pet camera and veterinarian support tool. If you're always on the go, this smart device can help you keep an eye on your fur babies from afar. It can also keep them entertained while you're away, with its built-in laser toy and music selection.
Currently $229 on Amazon 
Gift finger-licking recipes to your loved ones this season. The Blue Zones Meal Planner pulls inspiration from the planet's healthiest, longest-living population. Centenarians in the blue zones enjoy extreme longevity, and it's primarily due to their clean eating habits. Their plant-slant diet consisting of whole foods is the reason why most centenarians can fend off life-shortening diseases like type 2 diabetes and heart disease. 
The Blue Zones Meal Planner simplifies plant-slant eating by giving you virtual access to thousands of affordable, easy, and yummy recipes. For as little as $14/month, the subscription also includes smart grocery lists and on-demand food coaching.
Currently $99/year on The Blue Zones Store
A study published in Veterinary Clinics of North America: Small Animal Practice linked food puzzles with calmer behavior and problem-solving skills in pets. As an interactive puzzle feeder, this treat maze gives cats the thrill of the hunt when snack time rolls around.
Customer review: "My indoor cat is very food motivated. This is a great way for me to give him treats. He likes the challenge of finding the treats. I have had it for over a month, and it is holding up well, to his tackling the box. It's durable in my opinion and easy to put together."
Currently $28.95 on Amazon
Measuring in at a giant 11lbs and 10' x 10' (100 square feet!), this blanket is HUGE – nearly double the size of a standard king-size blanket or comforter – perfect for cuddling up for family movie nights and other cozy nights-in.
Currently $159 on Amazon